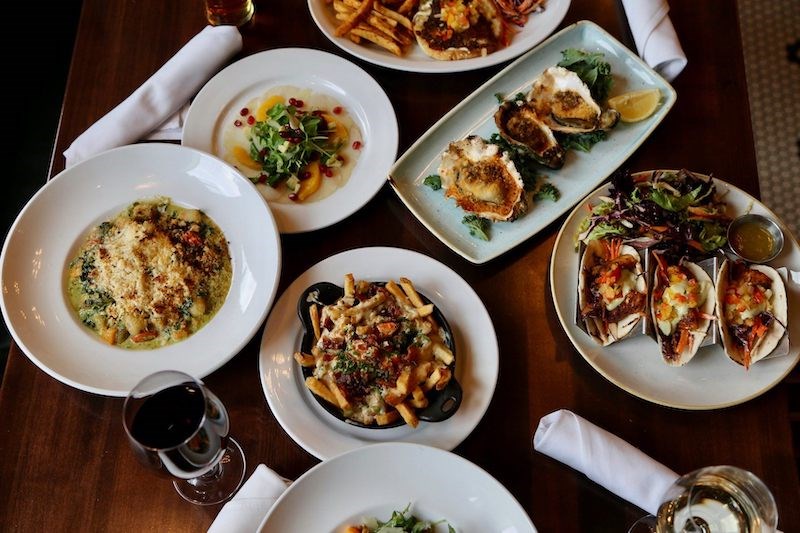 With its killer patio and reliable meals, this Yaletown restaurant was quite the catch.
After more than five years serving seafood in Yaletown, Vancouver, the WildTale restaurant is no more.
Part of the Flying Pig family of restaurants – which continue to operate nearby in the neighborhood, as well as Gastown and the Olympic Village – WildTale Coastal Grill opened in 2015 in what was the Glowbal Grill on Mainland Street . The concept was to present "merrior", a maritime play on the "land" and to offer a "nod to coastal life".
A few years later, WildTale added an outpost in the Olympic Village, right next to the Flying Pig. In early 2020, however, plans were revealed to turn this WildTale into Ophelia, a modern Mexican restaurant, which opened later this summer.
On the menu at WildTale was basic seafood, like freshly shucked oysters, ceviche and poke, as well as fish, pasta and delicious dishes to share like fries sprinkled with Parmesan and cooked mussels. steamed.
Regarding what happened in Yaletown with WildTale, a rep for the restaurant explained that it was due to failed lease renewal negotiations.
While the owners wanted to keep WildTale in Yaletown, when the lease ended, they were unable to come to an agreement with the owners on a new lease.
Following the closures related to the pandemic in 2020, WildTale was operational in the fall, but does not appear to have been able to resume in the new year.
The spacious restaurant can seat just over 150 people and has a large patio. It is not yet clear what business might start in the vacant WildTale space at 1079 Mainland St.