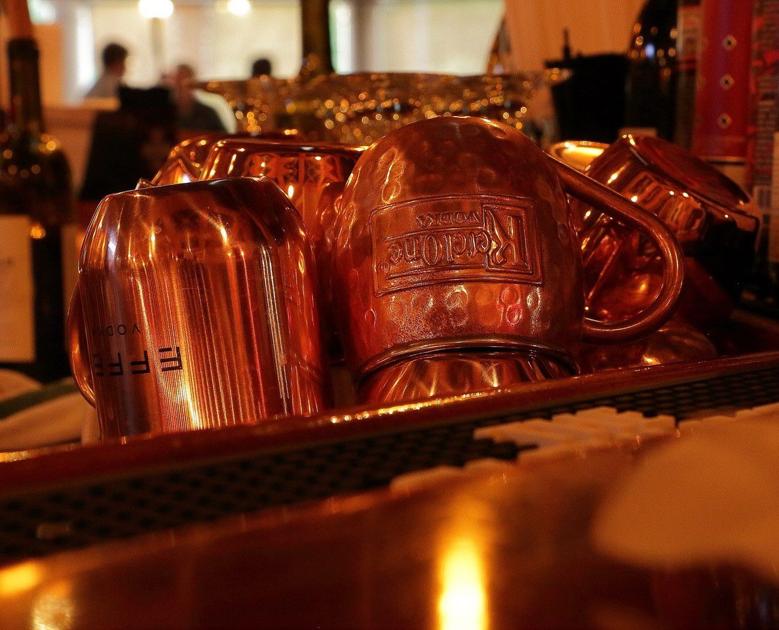 The last time I wrote about nightlife, my late mother gave me a read. She blamed me for the harm of alcohol and told me that only alcoholics go to bars. Not true, of course. Well, any writer worth his salt knows that strangers tell great stories over a drink. And the thing about a bar is you never know who you might be sitting next to. This is the attraction. What could you hear? What is true? What is not? You need a good bull finder.
One Friday night, I was having dinner at a nightclub when a man who looked like Jack Nicklaus sat down next to me. Like Nicklaus, he was originally from Ohio. It turns out he was a diver, and what stories he told.
He and a colleague were at the bottom of the North Sea and working on an oil rig when a deep thunder rocked the sea. The roar grew louder. An underwater earthquake? Whatever it was, couldn't be good. Stronger and louder – their heavy wetsuits were shaking. The crescendo annoyed them. Just as they were about to go up, an apparition passed: a Russian nuclear submarine, its unmistakable red star on the turret.
"Fast Eddie" has turned into a lost treasure, transporting me from the cold North Sea to the sunny Caribbean.
"I dive for duplicates, swords and Spanish cannonballs," he said.
"Next time you head this way, bring some treasure." I always wanted to see a Spanish duplicate, "I say, thinking he was a fake after this crazy submarine story.
Fast Eddie jumped to his feet.
"Hey. It's your lucky day. I have duplicates and more.
In a flash he was at the door. A few minutes later, he came back and spread a newspaper on the bar. There are six doubloons stacked, a sea encrusted sword, and three cannonballs that fit in the palm of your hand. Fast Eddie had me go from nuclear submarines to Spanish galleons as fast as you can return a shot.
Mom has never sat in a bar. Mom never shot. She didn't understand how bars attract lonely people. Not everyone has a family and some just need to get away from it all. There is an iconic painting by Edward Hopper, Nighthawks, one of the most recognizable paintings in American art. A couple and a man are sitting at the counter of a restaurant that is open all night. It could easily be a bar. A man sits alone. It's late. Study Nighthawks and you will see that there is no way out. No doors. They are trapped. Well, we are all trapped in something.
"Subconsciously, probably, I was painting the loneliness of a big city," Hopper said. A city is a lonely place. You can be alone in the middle of a crowd. Painting, for me, evokes the beauty of isolation. I find loneliness to be transcendent. Something about this is beyond the normal scope of human experience. You get to know each other better and so I love Nighthawks. Every time I watch Nighthawks I think of people who have no one to turn to. The woman whose husband died of a heart attack. The man whose wife died of a heart attack. And again and again as the night lengthens again and again.
But – I don't watch nightlife for sadness. I'll listen to stories. Often times I sit alone and wait. Who could sit next to me? I watch the evening come. The copper cups cast a polished red glow onto the bar's fine-grained wood. People come in. Here is the retired lawyer who tells great stories. Here comes the Marines sniper. Here is the hypnotist who helps smokers quit cigarettes, coffin nails.
"Is this guy really a hypnotist?" A man asked me one evening.
"I don't think so," I said, but then I thought about it a bit. "Every time I sit next to him, I take his note."
"If he comes in, let him know," said the stranger. "I'll avoid it.
Great tale or truth? You decide.
Tom Poland is the author of 12 books and over 1,000 magazine articles. He writes a weekly column for Georgia and South Carolina newspapers about the South, its people, traditions, way of life and changing culture, and often speaks to groups in South Carolina and Georgia, "Georgialina". Visit the Poland website at tompoland.net or email him at [email protected]