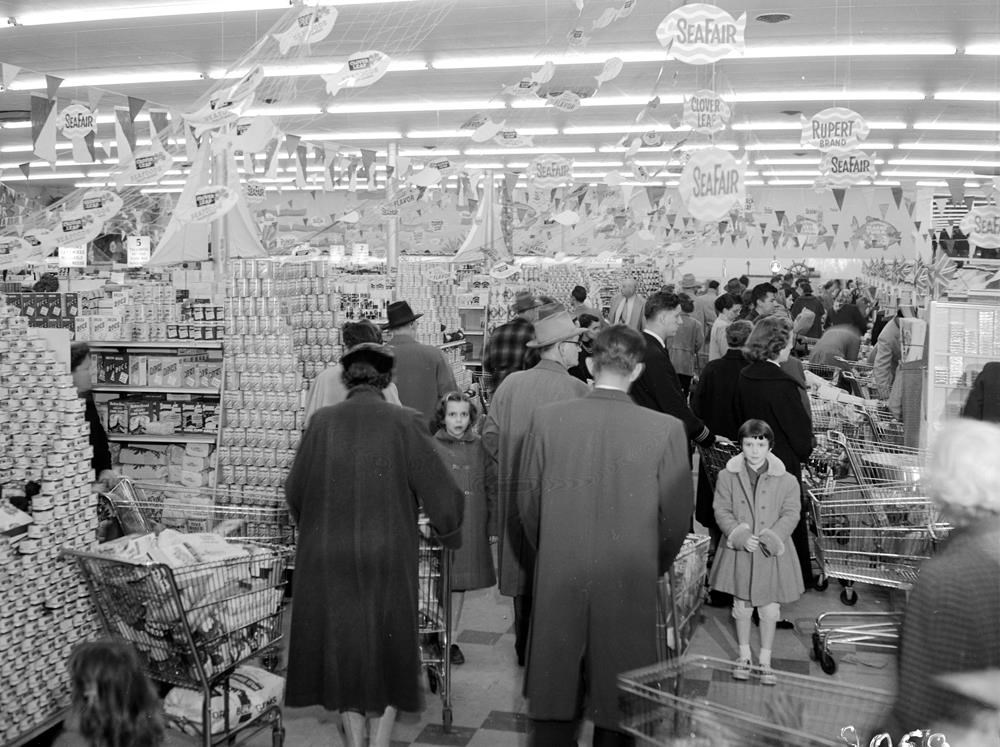 North Vancouver Photographer Jack Cash took this image of the "Greatest Seafood Event in BC History"
North Vancouver commercial / industrial photographer Jack Cash took this photo documenting the interior of a Super-Valu supermarket in 1957. The store is decorated for a large in-store seafood promotional event called Sea Fair. It has been billed as "the greatest seafood event in British Columbia history".
Cash operated his own photographic studio at 1629 Marine Dr. in North Vancouver. It was the subject of a recent exhibition at the Archives of North Vancouver: Through the lens of Jack Cash: 1939-1970.
It's unclear if this photo shows one of North Vancouver's Super-Valu locations, but it's safe to say that this image represents what it would have been like for North Shore supermarket shoppers in the 1950s. .
Visit the MONOVA website for more information on the history of the North Shore and to learn more about MONOVA: North Vancouver Museum opens in fall 2021.
Currently, MONOVA: Archives of North Vancouver at 3203 Institute Road in Lynn Valley is open by appointment only. Contact: [email protected]
Navigate the culture of the Côte-Nord using the Côte-Nord cultural compass.