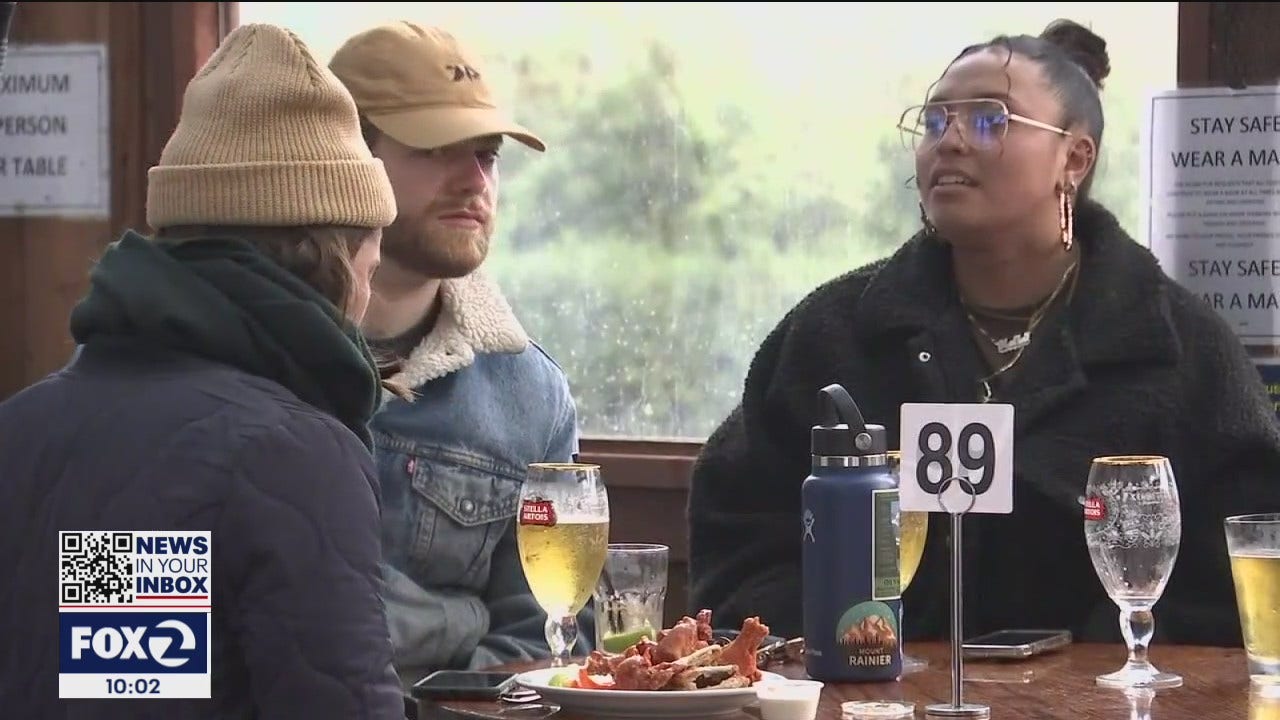 SAN FRANCISCO – Members of the San Francisco Bar Alliance are considering new requirements, including masks and requiring people to show their vaccination cards at entry as cases increase across the city.
The changes could take effect in some bars as early as this weekend amid growing concerns about a resurgence of COVID.
At the Kezar Pub near Golden Gate Park, owner Cyril Hackett said that from Wednesday all his staff will be required to wear a mask even if they are fully vaccinated.
He's also considering another change: requiring customers to show proof of vaccination.
On Tuesday night, sports fans gathered in the pub to watch the NBA Finals. Proof of vaccination was not required, but Hackett says that will likely change soon.
SEE ALSO: Delta variant accounts for 83% of COVID-19 cases in US, CDC says
"We certainly don't want to go back to where we were in the past. We've lost thousands of dollars, months of business. Our staff were out of work," he said.
Because his pub broadcasts sports from around the world, including this weekend's Olympics, Hackett says a high vaccination rate among San Franciscans is no guarantee of safety.
"San Francisco is not just San Francisco. We have a lot of people coming to town," he said.
Hackett is one of 500 members of the San Francisco Bar Alliance who are looking into or have implemented the requirement for customers to have proof of vaccination prior to entry.
"I think it's a great idea. I don't feel comfortable walking into a place and not knowing who's vaccinated and who isn't," said boss Martha Abbene who chose to sit outside despite the cold weather due to COVID issues.
Follow the news in download KTVU news app and subscribe to our newsletter
"If people aren't vaccinated now, he will find them," said Dr Susan Philip, public health official in San Francisco, as she addressed an audience at Manny's Cafe to answer questions about the Delta variant. She calls it the "pandemic of the unvaccinated."
"The Delta variant is of great concern. It is spreading rapidly. And what it looks like at this rate, people who are not vaccinated are likely to be infected. It is so effective in moving from person to person. other, "she said. In addition, although the mask inside is recommended, nothing can replace vaccination.
"I have 5 family members who have passed away from COVID and I could just tell people it's real. Please get vaccinated," said Charles Pleasant of Oakland.
"It's pretty scary. I wish they could do something about it. But I'm doing my part," Alameda's Katherine Watanabe said.
Back at the Kezar Pub, Hackett says he can't afford another stop: "It may bother some people. But our business is important, and our livelihoods and those of my staff are very important to us."
The pub owner says over the next few days he will be working on logistics and the legality of requiring proof of vaccination from customers.
He and the San Francisco Bar Alliance have said they want to get ahead of COVID cases this time around before the situation gets out of hand.