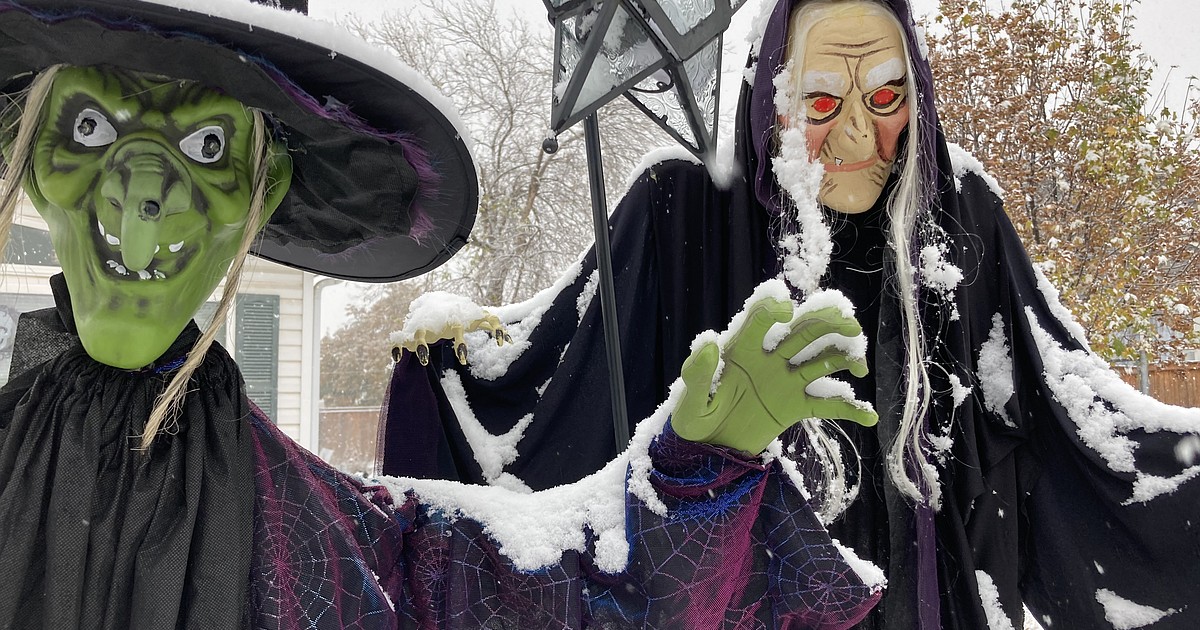 Lake County dresses up for All Hallows Eve, and fun and candy can be found all over the valley all weekend long. The following is a collection of some local events by city.
Polson
The Showboat Theater is broadcasting "Halloween Kills" until Thursday, October 28. The nightmare is not over as the unstoppable killer Michael Myers escapes. Also on the bill until the 28th: ​​"Dune", "No time to die", "The last duel" and "Ron's Gone Wrong".
The Polson business community invites downtown businesses to participate in the annual Polson Downtown Trick or Treating event from 10 a.m. to 4 p.m. on Friday. The PBC will be providing cardboard pumpkins for business storefronts to let all those costumed ghouls and goblins know which businesses are participating. For more information, visit the PBC pages on Facebook and Instagram.
Shoe Lakeview Dining & Spirits is hosting its first Trunk-or-Treat festival from 4 p.m. to 7 p.m. on Saturday. All trunk guests are kindly requested to arrive with your "safe-outside" no later than 2.30pm to find your allocated parking space. Be prepared to welcome around 300 children. For more information or to find out how you can host a trunk, contact The Shoe at 406-883-1425.
Glacier Brewing Co.'s second annual Halloween Carnival for Kids will be held Saturday from 11:30 a.m. to 4 p.m. at the Brewery, 6 10th Ave. E. There will be outdoor games and kiosks for children, with candy and small prizes.
The Perfect Shot Tavern, 218 Main Street, is up for a spooky good time starting at 9 p.m. Saturday. Halloween costume prizes will be awarded for the best group, the best couple, the most original and the favorite of the bar. Dance the night away with DJs Brandon and Betsy.
The New Life Church's Pumpkin Patch Bash Trunk-R-Treat event runs from 4 p.m. to 7 p.m. on Sunday. Contact Pastor Jason at [email protected] if you would like to register your trunk for the party at 1414 2nd Street W. next to the college. They are also looking to see if any businesses in the city would like to be a part of it and have a safe at the event. The trunk hosts will decorate and "honor" their trunk. New Life asks everyone who hosts a trunk to have 3-5 bags of candy to begin with. The church will provide additional candy.
Arlée
Jocko Valley Baptist Church, 73382 Coldwater Lane, has its annual Fall Festival from 5 p.m. to 8 p.m. on Saturdays. The free event features chili and fried bread, play stations, indoor activities for kids, and candy prizes.
Arlee Trunk or Treat returns from 4 p.m. to 6 p.m. Sunday in the parking lot of the Arlee school. Prizes will be awarded for the first three logs. To reserve a trunk space, call 406-880-0850 or email [email protected]
Test your nerves on the Haunted Arlee Trail from 6:30 p.m. to 8 p.m. Sunday on the Arlee Community Center Walking Trail. There will be a scary trail and a not so scary trail. Experience the outdoor horror that is just too big to fit indoors. As you walk through the darkness, you will find yourself facing your greatest fears. The haunted trail will have an aboriginal twist of fear featuring Deer Woman and other iconic Salish creatures.
Charlo / St. Ignatius
Start working on these costumes and get ready to dance the night away with the witches, goblins, and ghosts. The annual Ninepipes Lodge Halloween Bash starts at 8 p.m. Saturday, with fun games, prizes, and a DJ with hotel rooms at $ 69. The top prize for the best costume will be tickets for two to the sold-out Brawl of the Wild Griz-Cat game in Missoula on November 20.
Ronan
The 325 Bar, 325 Main St. SE, has a Halloween costume contest combined with the birthday darts tournament in August, September and October, and even a karaoke contest, starting at 6 p.m. on Friday. Prizes will be awarded for the best costume, the worst costume and the best couple outfit. $ 400 in cash prizes are up for grabs for the darts tournament. The prizes will be awarded at 1 a.m.