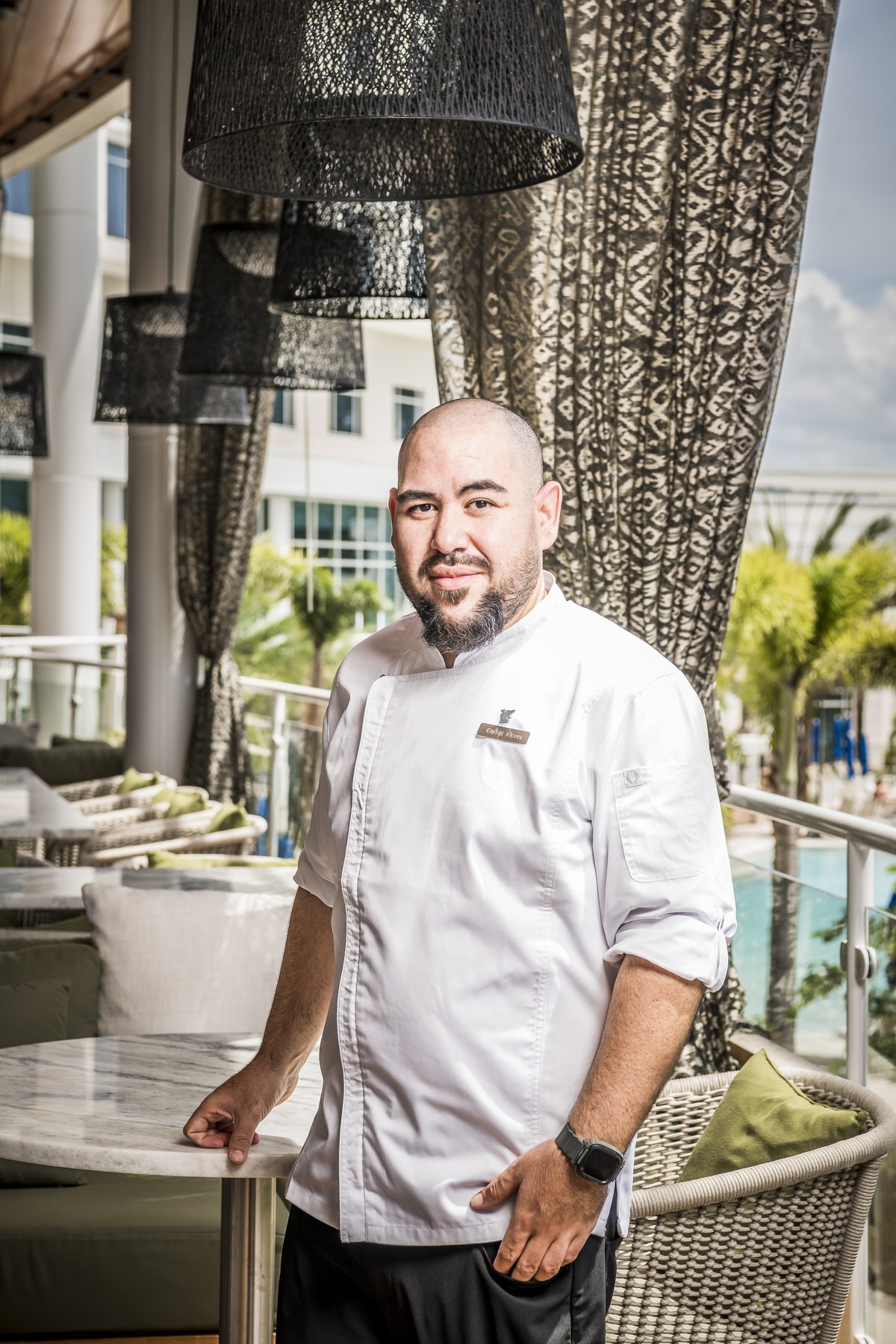 Meet Chef Carlos Flores!
Sear + Sea at JW Marriott Orlando Bonnet Creek Resort & Spa
Chef Carlos Flores, Chef de Cuisine
Chef Carlos Flores grew up in San Juan, Puerto Rico and showed an interest in the arts from an early age. After discovering the culinary arts at the University of Puerto Rico, he quickly enrolled in the Culinary School of the Escuela de Turismo de la Universidad del Este, where he obtained at the top of his class a Bachelor of Management. restaurant.
Flores was trained in the best fine dining restaurants in Puerto Rico, including Delirio restaurant by Alfredo Ayala, the father of modern Puerto Rican cuisine, and Augusto's restaurant by chef Augusto Schreiner, who was named Puerto Rico's best restaurant for de many years. Later in his career, Flores worked at restaurants ranging from Jean George's Fern at St. Regis Bahia Beach in Puerto Rico to Jose Andres' Michelin-starred Minibar in Washington, DC He also spent time at SLS Brickell in Miami, working as the sous chef of Bazaar Mar. Flores and later the chef of the kitchen at Fi'lia.
Flores recently joined the team at JW Marriott Orlando Bonnet Creek Resort & Spa in Orlando as Executive Chef at Sear + Sea Restaurant, specializing in steaks and seafood. In this role, Flores plans to transform the restaurant into the best dining experience in Orlando, bringing new recipes and experiences to diners while continuing to perfect the restaurant's key dishes.
Make your reservation today!
14900 Chelonia Promenade | Orlando, Florida 32821 | 407-919-6300