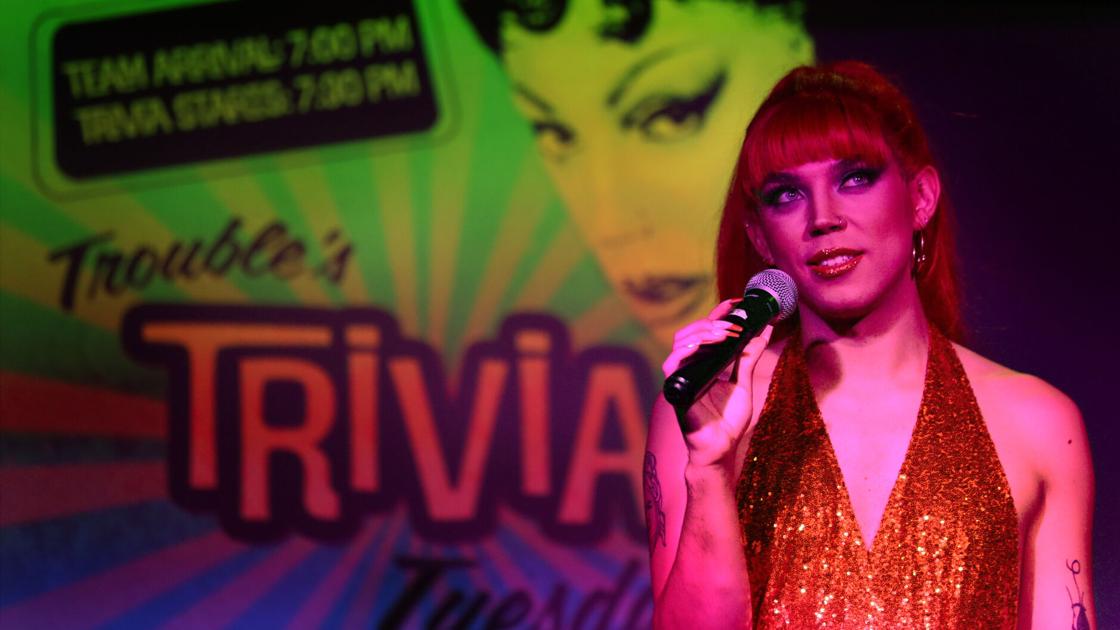 Rather than shying away from the building's outdated aesthetic, Caywood embraced its vintage look.
"I could see a character there," Caywood said. "There is a lot of feeling of a carpet living room from the 1960s-70s."
It brought in Space Age-style lighting and large comfy chairs where groups can sit and have fun at themed nights, like karaoke on Thursdays and drag queen pub trivia on Tuesdays.
"People have asked me if I want to make it a nightclub, but I want things to stay calm and collective," Caywood said. "It's about having these conversations and relationships with friends and making new friends."
And there's no better way to make friends than to eat and drink, Caywood said.
A long-time member of the Tucson chapter of the United States Bartenders Guild, Caywood said the Jackrabbit's bar programming was on "a high spectrum."
There's no pretension and bartenders won't spend 14 minutes brewing a drink that can be made in less than three, he added.
The menu consists of age-old classics, your Sidecars and Old Fashioneds, and more inspired creations.
Among the most popular selections: The Frozen Date Shake, made with bourbon, date syrup and homemade ice cream, and The Jackrabbit, a basil vodka-based libation accompanied by its own porcelain hare figurine.