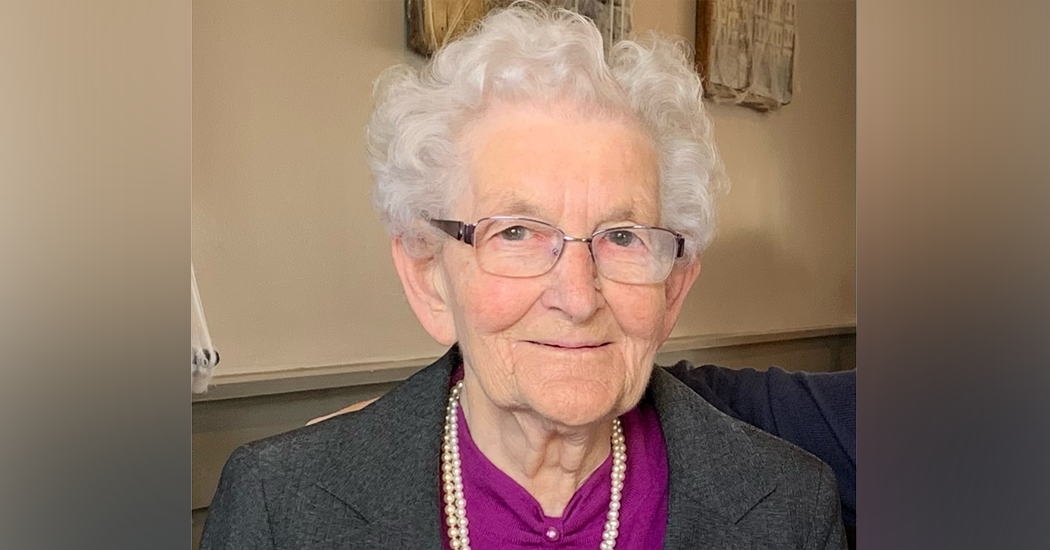 Tributes were paid to an outstanding Donegal publican and avid football supporter, Mrs Mary McAteer.
Ms McAteer (née Mc Menamin) died peacefully in her beloved hometown of Rathmullan on Monday.
She ran the White Hart bar, a pub best known as the hub of Rathmullan Celtic. From there, Mary played a part in almost every aspect of the club – taking care of administration, kits, transport and keeping the players well fed. She has been called upon to take on top roles on a number of occasions, leading the Summer Cups at Rathmullan and holding key positions in the Donegal League.
She received a Lifetime Achievement Award from the Donegal League in 2017 and a Lifetime Achievement Award from Rathmullan Celtic in 2007. In recent years she has proudly adopted the title of 'First Lady of the Donegal League'.
Mary's pride in her club and hometown will be forever remembered, and her presence on the doorstep of the White Hart will be greatly missed.
Paying tribute, Rathmullan Celtic said: "She was a trailblazer in what was largely a man's world at the time, but nobody dared to play with Mary.
"Away from football, Mary led a full life raising her family with her late husband Gerry and playing an active role in so many facets of community life in Rathmullan. She loved her bingo and was an avid card player, apt to mix it up with anyone.No doubt one of his great football friends, John Joe, will now have a spot at a 25 game all his own.
"Mary supported our club in everything we did, on and off the pitch. She was hugely proud of the successes of the Rathmullan teams and was quick to let us know if standards were dropped either. Even in declining health for the past few weeks, getting tickets to our 50/50 draw was a priority for her.
"She was an iconic figure in Rathmullan, her presence at the White Hart gate as imposing as the building behind her and it won't be the same without her."
Alma Kavanagh, Principal of St. Joseph's NS, said, "Mary has supported every event as a proud alumnus of St. Joseph's NS over the years and has always had many great words of wisdom to pass on to the children and loved see and hear their little stories. Mary will be greatly missed. Ní bheidh a léithéid arís ann. "
Mrs. McAteer is predeceased by her husband Gerard, son Frank and daughter Geraldine. Beloved mother of Mary, Declan, Anne, Patricia, Liam, Eithne, Kevin and Kathleen. Deeply missed by his bereaved sons and daughters, his brother Archdeacon Willie McMenamin, Raphoe, his sisters Kathleen, Bríd, Anne and Sr. Patricia, his sons-in-law, daughters-in-law, brothers-in-law, grandchildren, relatives and friends .
The funeral details are as follows:
Requiem Mass at St. Joseph's Church in Rathmullan at 1:00 p.m. on Thursday, followed by interment in the adjacent cemetery. Due to the current COVID outbreak, the wake is strictly private for family and close friends only. Messages of sympathy for the family may be left in the Condolences section below.
Huge sadness at the passing of iconic Rathmullan wife Mary McAteer was last modified: March 30, 2022 by Personal editor