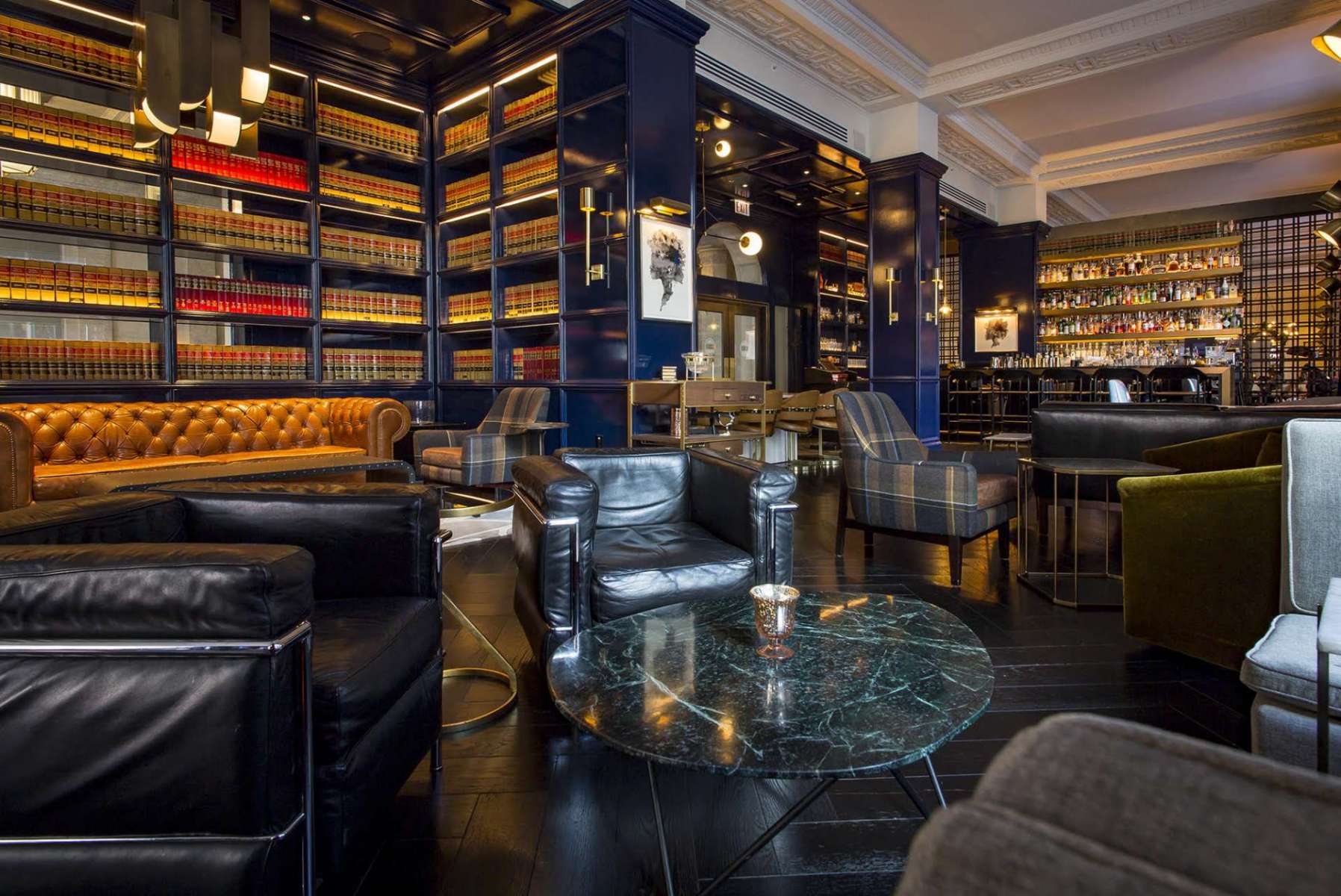 Do you remember the good old days? Late night, fancy dress, bridal hairstyles… Overdone girls' nights seemed like a distant memory in hindsight of so many of our seasonal favorites closing their doors. However, the moment we've all been waiting for has finally arrived, Flight. 39, the beloved Kimpton Gray Hotel lounge bar is open for the first time since the start of the pandemic. Go back to 1893 this fall and sample cocktails inspired by the biggest and most successful of the world's exhibitions to date.
Located on the second floor of Kimpton Gray Hotel, the cocktail bar and raised lounge features a new cocktail menu that strives to replicate the massive exchange of ideas and cultures explored during this monumental event that showed the world that the city had risen from the ashes of the great Chicago fire, reminiscent of the current reopening of Vol. 39 too, signaling that the loop is returning to its pre-pandemic turmoil.
During your visit, explore the unique menu with namesake selections dedicated to a Colombian Exposition building. Find fresh, seasonal ingredients in the Agricultural building, elegant tailor-made cocktails in the Palace of Fine Arts and sample Vol. Classic cocktails from the 39s in the Monument.
Select a "budding rose" from the Agricultural building made with Suntory Toki, Rhine Hall woody apple brandy, rose green tea, lemon and Topo Chico.
Choose a "Midway to Manzanilla" in the Palace of Fine Arts made with saffron infused Beefeater gin, Lillet rose, Lustau Manzanilla sherry and hopped grapefruit bitters.
Enjoy a flight. 39 Negroni of Monument made with Plymouth gin, Campari, sweet vermouth and palo santo smoke.
Fancy some adventure? Take a ride on the 'Ferris wheel', featuring a flight from the golden age of cocktails. The world's first Ferris wheel appeared in Chicago during the 1893 World's Fair and theft. 39's Ferris Wheel Flight invites customers to take a tour of six iconic drinks that have shaped the modern cocktail world as we know it today. Intended to be shared, libations include a champagne cocktail, daiquiri, martinez, manhattan, sazerac and negroni for $ 100. The Cocktail Flight is the perfect excuse to cheer on the reopening of the Flight. 39 and celebrate the National Negroni Week which will take place from September 14 to 20.
Open Tuesday to Saturday from 4 p.m. to 11 p.m. Vol. 39, an upscale Loop favorite, offers a bespoke cocktail selection with a nod to classics. For more information and to make a reservation visit https://www.grayhotelchicago.com/chicago-loop-bars.