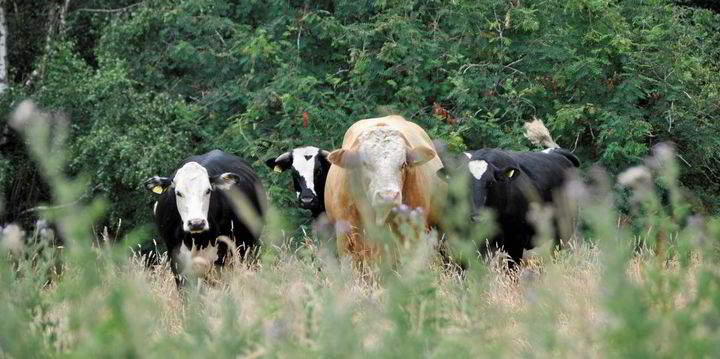 Hello people —
Carbon footprints have become the number 1 concern on the long list of environmental and social governance (ESG) issues facing salmon farmers. But there is one major problem that haunts them.
The story unfolded just as a ranking of major investments by protein producers was put in place, which placed the company in the number one spot. But the report warned that investors do not understand the risks in the sector well enough.
Sustainability news also grabbed the headlines, as scientists sounded the alarm bells about the Alaskan pollock harvest in the Bering Sea. Overall catches are on the verge of falling sharply.
The decision-making process about how much fish can be caught in these waters is complicated, but a key group has never been seated at the table. The fight is on for that to change.
Seafood factories in the main processing district of northeast China's Dalian port city are now not expected to resume operations until January 15, leaving the industry facing a worsening shortage and to extended delays for pending shipments.
The article continues under the ad
The Russian pollock industry also fears for its future in China, due to new opaque labeling laws.
New Zealand seafood giant Sanford has had a tough time over the past 18 months. In an exclusive interview, its new CEO explains the rest.
The world's largest seafood company, Japanese Maruha Nichiro, finally went bankrupt and confessed to buyers what they probably already knew.
In a historic agreement, a First Nation initiates a salmon farm lease in British Columbia. Look inside this complex agreement – it can be a model for future partnerships.
Who performed the best among salmon farmers in the third trimester? We broke it.
Global production of farmed salmon is expected to rebound by nearly 9 percent, according to Rabobank. Here's why.
In more disturbing weather news, in just seven years the average size of sockeye salmon caught in Alaska has declined by more than 30%, while the size of king salmon has halved. These astonishing figures have the industry concerned.
Stay with us
Quick Catch: Ikea, BioMar, Mowi, Rabobank, Aqua-Spark and more (many more) will be at our sustainable digital seafood investment event on December 14th. Sign up for free here.
Over 60,000 recipients receive our emails every week on a range of topics. See what the problem looks like.
Also, don't forget to follow our podcast. You can find us on most formats, but here's a handy link to the Apple Podcast page.
And if you have any comments, tips, or story ideas, drop me a line or contact the IntraFish editorial team here.
Have a good week ahead.