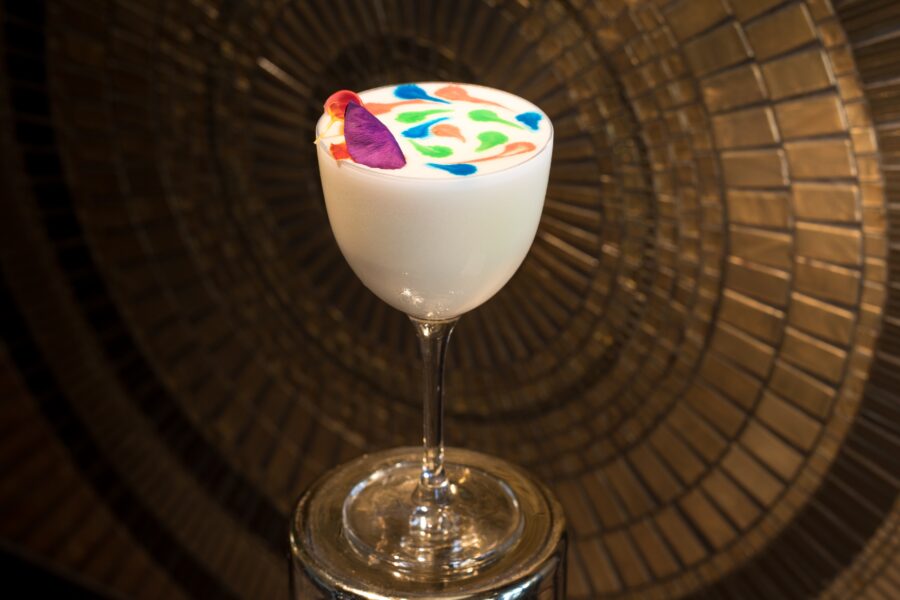 MO Bar is going from strength to strength, launching its new Volume 4 menu. Here's what to expect
Not one to rest on their laurels (#36 on the World's 50 Best Bars and #45 on Asia's 50 Best Bars lists), Adrian Besa and his bar team at MO Bar have dreamed up a new heavenly menu with drinks that will delight you touring Asia on a bar chair. It's always been their intention – the team are known to travel around the region for inspiration. But given last year's restrictions, we wondered what we could expect from the next iteration of the menu. We were not disappointed.
The latest menu features 16 new drinks ranging from soft drinks, light to strong drinks, all denoted by waxing and waning moon icons. The physical menu takes the form of a planet-shaped 3D touch disc. For cheerful phone pointers, an interactive digital menu appears on the screens, allowing drinkers to click through the constellation of drinks and their inspiration.
On the menu, try Ube ($26) and Maya ($24) from the Philippines. The latter is a delicious explosion of flavors that plays with the sweet and sour notes of a fermented mango skin drink called tepache and tamarind. In contrast, the former tries to bring ube's signature purple vibes to the cocktail world, but ends up being a passably heavy and sweet dessert drink.
Moving to India and our favorite festival of Holi ($24), Besa mixes gin with buttermilk and spices and sprinkles it with marigold petals and brightly colored inks. Holi impresses across the table and we felt a nostalgic urge for an encore. Gin features again in Afterglow, an Instagrammable dusty pink drink presented with a cloud of cotton candy.
Most importantly, the iconic rice paper drink is still on offer and just as delicious, but in a new design from Full Moon ($26) inspired by the paddy fields of Seoul and flavored with Asian pear, wheatgrass and rum .
The food menu is equally diverse and the Indian plates eclipse the rest. The royal tandoor selection with four types of spicy grilled meats served with garlic naan is on point, as is the inhalable truffle cheese naan. Menu staples Tater tots borrow Indian creds with curry mayonnaise, while charcoal puffs are reimagined samosas in a darker pastry with edamame in place for the peas.
All in all, a delicious drinks menu that will have you coming back for more, and more.
MO-Bar is at Mandarin Oriental, 5 Raffles Avenue, Marina Square. Tel: 6338 0066